Winter Wagon Rides
Dieppe School - Sunday, December 10, 2023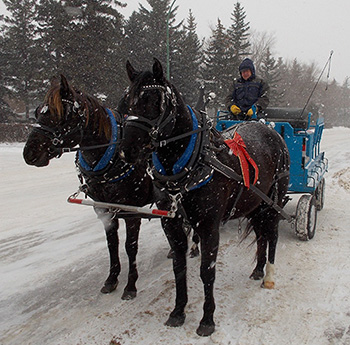 Last year we were excited to provide two days of winter wagon rides after a two-year hiatus due to Covid and the associated restrictions. Sadly, we don't have the resources for a double event every year, so the wagon ride location going forward will alternate between Westerra and Dieppe, starting with Dieppe this year. On Sunday, December 10 we'll be at our traditional location beside Dieppe School from 1 to 4 PM; the Shack will be open for you to warm up, and there will be free hot chocolate and cookies!
All you need to participate is a 2023-2024 DWCA membership, available at the event. For just $10, your membership will provide you and your family with free participation in family events like this one, our summer Kids' Bike Parade and our Fall Barbecue, as well as access to all the activities offered at the city-wide Registration Nights. It wll also help to support our summer Mobile Security Patrol program, aimed at reducing crime and vandalism in Dieppe and Westerra.
This event is weather-dependent - check our Facebook page for updates.
New Programs at Dieppe School
We are delighted to announce that we are now able to offer programs at Dieppe School! Our very popular karate class is already under way, and we look forward to offering two new courses in the New Year - Beginner Flow Yoga for adults and youth aged 13 and up, and an Art Class for aspiring artists aged 10 to 16. See our Programs page for details!
Volunteers Needed!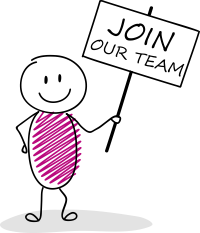 The Dieppe-Westerra Community Association offers a variety of programs and services to community residents, all made possible by a handful of volunteers. If you have a few hours a month to spare and are interested in using your skills to help the community, please consider joining our team! For more information, contact Joren Burton.
Neighbourhood Profiles
Neighbourhood Profiles are documents developed by the City of Regina Planning Department. They provide demographic, social and economic information, and highlight the key features of each residential neighbourhood in Regina. A Neighbourhood Profile for Westerra has not yet been developed.
Dieppe Place Neighbourhood Profile