Community Memberships
Your Community Association provides events and amenities such as winter sleigh rides, fall barbecue, mobile security, winter rink maintenance, and more. Just $10 entitles your whole family to participate in events and activities throughout the year. Contact Kim Young and pick one up today!
Volunteers Needed!
The Dieppe Place Community Association offers a variety of programs and services to community residents, all made possible by a handful of volunteers. If you have a few hours a month to spare and are interested in using your skills to help the community, please consider joining the team. For more information, contact Darren Piper.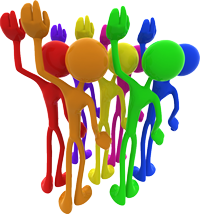 DPCA Neighbourhood Profile
Neighbourhood Profiles are documents developed by the City of Regina Planning Department. They provide demographic, social and economic information, and highlight the key features of each residential neighbourhood in Regina.
Dieppe Place Neighbourhood Profile
Other Regina Neighbourhood Profies

Annual Garage Sale Weekend — June 8-10, 2018