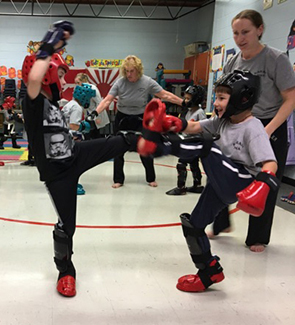 Karate
Karate classes are now under way on Tuesday evenings, 6 to 9 PM, at the Jack Hamilton Arena (1010 McCarthy Blvd), for all ages from four to adult. Classes are free with your valid DWCA membership. Contact Norma at 306-543-6608 for registration or more information.
West Zone Board
The West Zone Board offers a variety of programs throughout the year. Programs starting in 2020 include:
For more information, visit the West Zone Board website at www.westzoneboard.ca/, or call 306-791-0226.
St John Ambulance Courses
The St John Ambulance Babysitting Basics Course is recommended for children aged 11 and older who are interested in taking responsibility for younger children. Course includes Basic First Aid and CPR training, chid care basics, safety practices, and activities to keep children occupied.
St John Ambulance also offers other courses, including Home Alone for children aged 10 - 14 years, Pet First Aid and Personal Care Worker. For more information, visit Family, Children & Youth Courses or call 306-522-7226
City of Regina Leisure Guide
View the City of Regina's current Leisure Guide for information on activities, programs and registration.
Thank you!
Dieppe-Westerra Community Association gratefully acknowledges the support of the City of Regina and Saskatchewan Lotteries.